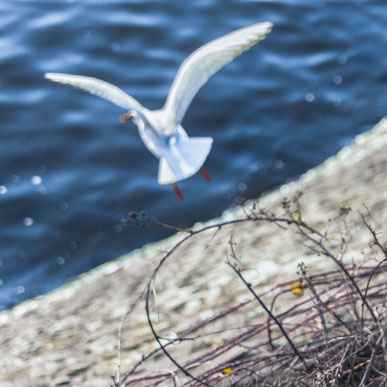 A couple weeks ago in the street in front of our home, my neighbor and I found a bird, crippled and bound by a tangled mess of fishing line. Because it was so tied up in filament, my neighbor had to gently hold the bird while I took scissors and began to cut it loose. I carefully identified the strands and made multiple cuts as we worked together to set the captive bird free.
What a strong correlation that experience has to the spiritual realities Together Ministry Center is involved in every day. By God's grace, we are doing all in our power to set captives free. At this time I am not at liberty to share certain individuals' stories. Those individuals whose realities strip away our platitudes and band-aids deserve to tell their stories themselves. And I believe one day they will! This month we have witnessed the heavy-duty, paradigm-shattering power of God at work. Our God is an awesome God!
I was drawn to participate in a particular prison ministry for the first time this week. As I prepared to leave, one of the inmates– a new friend, a little bird with filament tangled around her wings– stopped me. With childlike honesty she asked me, "Are you going to come back?" Her eyes were searching mine. My answer mattered more than I yet understand.
Yes, I am coming back.
We need each other.
TOGETHER. What a beautiful word! Thank you for sharing together with us. Thank you for caring, for loving, for praying.
"The Spirit of the Lord God is upon me, because the Lord has anointed me to bring good news to the afflicted; He has sent me to bind up the brokenhearted, to proclaim liberty to captives and freedom to prisoners…" Isaiah 61:1
"So if the Son makes you free, you will be free indeed." John 8:36