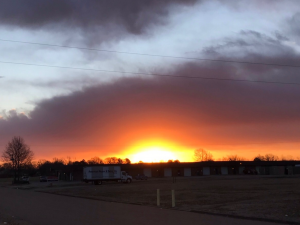 I have seen some spectacular sunrises this year. How captivating the vast beauty and power of a fiery sunrise! Day by day I watch the sun come up, and I marvel at the colors and the the clouds and the sky and the fire of the sun…and I always see God.
And then I am reminded of Romans 8:19, which says, "For all creation eagerly awaits the revealing of the sons and daughters of God." How amazing. Creation is watching and waiting, too. For us. What will it look like when the sons and daughters of God are revealed? I believe we will be on fire, a fire as irrefutable and irresistible as the sunrise. The fire will be pure, powerful, all-consuming love: for Jesus and for others.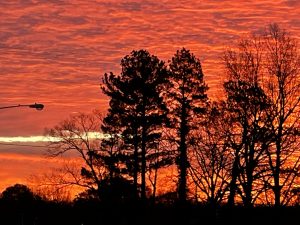 One of the children's favorite songs in worship is currently "Start a Fire," by Unspoken. The chorus goes like this:
"Start a fire in my soul,
fan the flame and make it grow,
so there's no doubt or denial.
Let it burn so brightly
that everyone around can see
that it's You,
that it's You that we need!
Start a fire in me!"
The lyrics to the song continue:
"Over and over again,
I hear Your voice in my head,
'Let your light shine!
Let your light shine,
for all to see!"
Amen.
"Were not our hearts burning within us while He talked to us on the road…?"  Luke 24:32