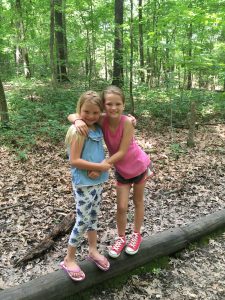 Presence and consistency are two vital means of building trust. When at times I have to be absent from ministry, I intentionally inform the community of people we serve. I don't want to lose a single trust that's been won! Recently I knew I was going to be out, so I reminded the children repeatedly I'd be gone and told them repeatedly when I was coming back. They were each given a copy of our Gospel alphabet memory verses, and I promised them rewards if they worked on the verses while I was gone.
Upon my return I discovered that one of the older teens had gathered the children together in my absence, had supervised and encouraged the reinforcement of their memory verses, and also gave them an opportunity to create artwork and write other personal notes. What precious love was inspired by this young woman!
How tender a realization, too, that the Holy Spirit gave my young friend the initiative and the heart to help lead the younger ones when I was  absent. She is faithful to participate in weekly Bible study, faithful to come to Sunday school and worship, faithful to come to The Landing, faithful to help and participate when we have weekly activities and special events (like birthday celebrations, trips to the park, and clothes giveaways… see the photos below). She is faithful…. when no one is asking or demanding anything of her. That's discipleship, growing up right in front of me! Reach one, teach one, love one, lead one. And the fruit ripens.
I have prayed for adults– drawn to those we serve– to help with our need for transportation at various times, and also to assist on Sunday mornings when we need to be out. And this week, before I even asked, two women reached out and asked if they could do more. God continually gives holy provision; He answers before we call! We are so grateful for the Lord, Who knows our every need and overwhelms our overwhelming with His powerful, pure love…
"By this my Father is glorified, that you bear much fruit and so prove to be my disciples." John 15:8