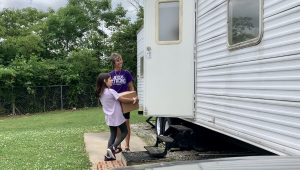 While distributing food one day, I re-connected with a young boy. I knocked on the closed door of his trailer, and he happened to be the one who answered. Given his numerous moves and instability, I had a hunch his education likely had some gaps. So I wanted to invite him to come to Victory for tutoring. Naturally, I also wanted to invite him to drum, read books, do artwork and Heartwork. His face lit up at the invitation! I confirmed arrangements with his grandmother, and told him I'd be back to get him later in the day.
I returned as promised to take him to Victory. When I asked him what he had been doing since I saw him earlier that morning, he replied: "Mostly, I've just been waiting for you."
My heart was pierced by the unspoken longing revealed in his response. Waiting. For me.
There's a world out there waiting. Waiting for me, or for you. Perhaps all this young boy was looking for was friendship, community, belonging. That's a start. But I see beyond that. Every human being alive is created with a heart's cry to see and to know the full freedom, the full acceptance of the love of God in Christ Jesus. All creation waits! And we get to issue the invitation. People are waiting. For me and for you.
But the Father, I have also learned, is waiting. Waiting for me and for you. He is knocking, waiting for us to say yes to His invitation to come to Him. Yet we are often scurrying about behind our closed doors, distracted and concerned about so many things. And we miss the one thing needful. We squander precious time and lose incomparable opportunities by taking the wrong invitations.
If I miss the Lord, I'm going to miss everything and everyone else, too!
"The Spirit and the bride say, 'Come.' And let the one who hears say, 'Come.' And let the one who is thirsty come. Let the one who wishes take the water of life without cost."  
We give and take invitations all the time, and those invitations play out in the way we value people and the way we spend our lives.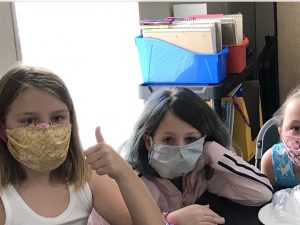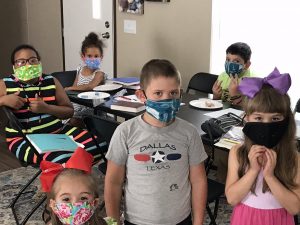 "You shall love the Lord your God with all your heart, and with all your soul, and with all your strength, and with all your mind; and your neighbor as yourself. " Luke 10:27
Mostly, I've been waiting for you…. Thank You, Lord.