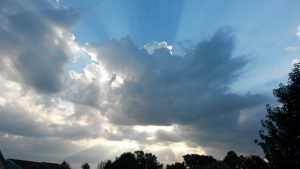 Every person has a story. And every person's story is special to God, the author and Creator of life. The stories I have heard in the past month are not easy to share. They are narratives of real people, wounded and broken by events, circumstances, and sometimes by other people. I share their suffering with compassion– but I do not shake my head in hopelessness. On the contrary, I am thankful for the opportunity Together Ministry Center has to offer life and hope to the hurting people around us. The more desperate the situation, the more glorious it is to see God's light breaking through the darkness!
This past month people have opened up to us about their past and their present "stories:"
job loss
homelessness
illness
surgery and hospitalization
anxiety/ panic attacks
mental illness
rape
heroin overdose
meth addiction
alcoholism
death of a child
abuse.
How sad and overwhelming the darkness can be!
Not long ago I had a dream. I was in a deep, dark pit, trying to get out by climbing a rope ladder which was attached to the side of the pit. Although I was able to climb to the top of the ladder, the top rung was just far enough below the ground surface that I couldn't get out. My eyes had a view of  freedom, so beautiful overhead. I was seeing what could be. But I still wasn't able to pull myself out. When I could no longer hang on, I let myself back down and tried climbing up again later…and again. There at the top of the ladder I knew my situation was hopeless. I could not get out. And in that moment of anguish as I began to waken, I saw the most beautiful thing. It was a ladder coming down from heaven, a rescue! I could get out!
Here is my story: God provides a way out, no matter how impossible it seems. Jesus lives to make a way for us. The ladder is there!  IF GOD IS FOR US, WHO IS AGAINST US? (Romans 8:31) 
Take heart, dear friends. God has written an amazing rescue for each one of us. If you have a loved one or friend whom you consider hopeless, don't give up. Let us know, and we will pray with you for that person. Prayer makes a difference! Jesus' hand is reaching out to rescue. We need a Savior, and in the middle of our helplessness, He is able. May God increase as we decrease!
"But in all these things we overwhelmingly conquer through Him who loved us."  Romans 8:37