2017 is officially in the past…but looking back, we have so much to celebrate! The greatest reason for celebration is people and relationships: children, adults, and everything in between. What a beautiful year!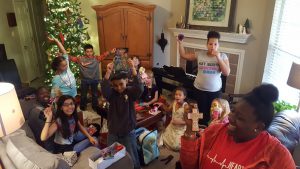 Christmas Eve morning we gathered children and young people in our home for a candlelight (battery-operated, of course!) communion service and brunch. It was probably the most meaningful Christmas Eve I have ever had. An unexpected interruption, a crisis in the life of a friend in need, ushered in the Holy Spirit's presence in a dramatic and desperate way, and reminded me again that we are not in control. But for now, I will simply say we are grateful for every opportunity we have to walk beside our friends and encourage them to look to Jesus- the way, the truth, the life- on this journey we call life.  "Arise, shine, for your light has come, and the glory of the Lord has risen upon you. For behold, darkness will cover the earth and deep darkness the peoples; But the Lord will rise upon you and His glory will appear upon you." Isaiah 60:1-2. What an invitation, what a promise!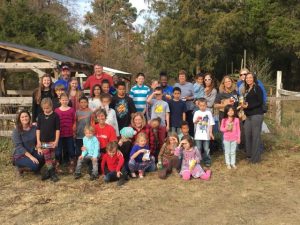 Lots of experiences that we carry in our hearts cannot be shared on a public blog. They are personal encounters, precious relationships with friends who will one day tell their own stories. Their victories will absolutely encourage someone else! Nothing is ever wasted. While we recognize most life journeys are not a nice, neatly-packaged path and process, we still have an amazing, loving Father who is constantly at work. And NOTHING is impossible for Him! The longer I live, the more people I meet, the more convinced I am of that. "No matter how deep the pit, God's love is deeper yet." (Corrie ten Boom). I ALWAYS have hope!
John and I know that we are not driving this car. We are breathing the breath He gives to us, knowing that the Lord of life creates, sustains, and holds all things together by the word of His power. We are so thankful that in His mercy the Lord rescues us from our own devices! We lay down our random emotions, our puny intellectual assumptions and attempts to write our own agenda, and we take up the cross and follow. Prayer. The Word. The Spirit. Valleys are lifted up, mountains made low, crooked places made straight, rough places a plain.  We are talking about peoples' lives here! Day by day the glory of the Lord is being revealed, to us and to those around us.
"O magnify the Lord with me, and let us exalt His name together." Psalm 34:3 TOGETHER! Amen and yes! We welcome 2018 with joy and gratitude, and we hope you will continue to journey with us…. The blessing of the Lord to you, and His grace to you in every seemingly impossible situation! He is able, and He is faithful.