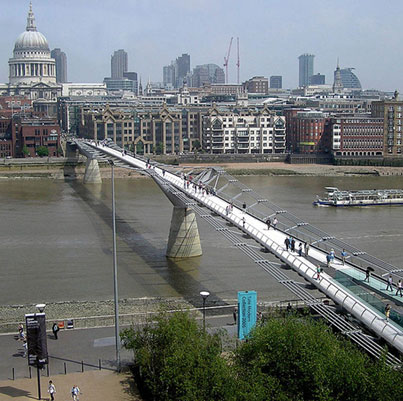 One year ago John and I were face down in prayer, keenly aware that God was calling us into a new field of ministry. In His love and mercy, God had a plan. As we prayed, His plan was revealed. The Spirit gave birth to this extraordinary opportunity, Together Ministry Center. How we thank God for His faithfulness!
Evangelist Terry Tekyl (Pray the Price) writes about the power of agreement in prayer. "There is a principle in physics that describes how the repeated cadence of footsteps on a bridge can create enough resonance to do structural damage. The principle has to do with the relationship between natural frequency and a repetitious, synchronized force (see the history of London's Millenium Bridge). The principle of super natural frequency has the same effect in the spiritual world. Prayers of agreement can break down the enemy's barriers keeping people from Jesus."
Prayer! Prayer invites the One who has all power and authority to do what only He can do. Strongholds are broken. Eyes are opened. Jesus' love changes everything! That is our prayer. We have already seen it happen as seemingly impossible, hopeless situations change. God's people pray. The Holy Spirit moves. And the walls come tumblin' down!
We now have an RV in place at the trailer park where we minister. What an amazing gift from an amazing God! How thankful we are for the precious donors, who responded to the Spirit and gave us so generous a gift. The possibilities for that space are limitless. We anticipate Bible study, children's activities, meals together, and other programs in the future. And that is in addition to ministries already in place: Doorstep Stories, tutoring, and food distribution. No 'program' is an end in itself, but simply a means to relationship. In relationship with Christ we point others to true freedom. That is best news!
Would you be part of a repetitious, synchronized force that God will use to bring down strongholds? Would you pray with us? We know that apart from God we can do nothing. And yet we have seen the divine power of God do the impossible as we obey. Tuesdays are TMC's designated day to intercede in force. If you will join us in prayer on Tuesdays, we would be encouraged to hear from you!  Call or text us (662-996-7576), or contact us here on our website.
Pray with us that strongholds of abuse, addiction, and poverty will be brought down as the love of Christ shines in the darkness. Fight with us for the lives of these precious ones! Pray for us and others who serve with us: wisdom, discernment, hearts of love for the lost and hurting. Pray that we will be faithful stewards of the grace that has been given to us. And thank you in advance for every prayer! We will rejoice together to see walls come tumblin' down.
Matthew 18:14, 19," So it is not the will of your Father who is in heaven that one of these little ones perish…. Again I say to you, that if two of you agree on earth about anything that they may ask, it shall be done for them by My Father who is in heaven."