Almost nine years ago, the time came for us to go out and meet some of our neighbors at CandleLight, a community located a scant mile and a half from our home. We started by knocking on doors, simply asking people if they had any needs, physically or spiritually. But God had so much more in mind. That humble prelude was the start of a beautiful God-breathed story, written on our hearts one chapter at a time.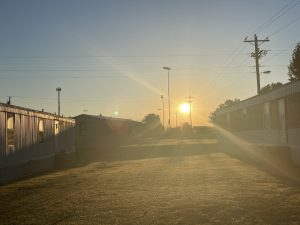 Soon after that introduction, a door opened for us to distribute food. The food was primarily frozen day-old items provided by a local merchant, mostly breads and pastries. We made many new friends by just lifting up the hatchback of our tiny Honda Fit and inviting people to come take food without cost. We began building relationships and trust.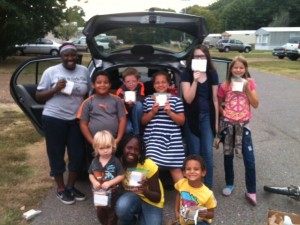 But there was more ahead. A friend suggested that we load a little red wagon full of used books, pull the wagon down the street to peoples' trailers, and then sit with them on their doorsteps to read books to their children. After the story-reading was over, each child could pick a book out of the wagon to keep as his or her own. This activity was another relationship and trust-building opportunity. So we were at CandleLight on Mondays for food distribution, and Tuesdays for Doorstep Stories. It wasn't the activities that mattered most, it was about the relationships that were developing. So as we nurtured friendships and became aware of our friends' needs, we were able to offer help… and hope. Together Ministry Center was born.
There was still more to come. We knew we needed an onsite ministry space for expanding outreach, and we asked the park manager about the vacant RV lot right near the playground. We were just hoping….and then that very same week, generous friends reached out to us and offered us their fifth wheel RV for ministry. Hope became reality! We were immediately able to start new programs: bucket drumming, arts and crafts activities, after-school tutoring, clothing giveaways, and Bible studies for different age groups. Over the next three and a half years we were busting at the seams in that blessed RV. What God was doing was bigger than we ever could have imagined when we first went out knocking on doors.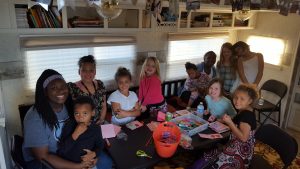 But God was still not done. On the last day of February, 2020, we were able to place a full-sized trailer (with manufacturer's model name "Victory Plus!") on Lot 93 at CandleLight. Of course, Covid-19 hit hard right at that same time, triggering overwhelming educational needs. When we bought our trailer, we had no idea the outcomes of "hope, help, and relationships" that Victory Plus would make possible. But God put us in an incredible position to offer educational assistance and serve vulnerable children who came to us for help.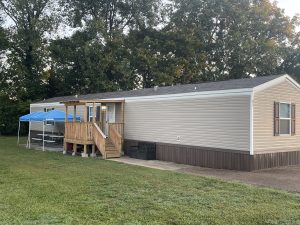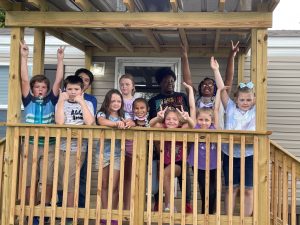 God's story of love has no end, and His master plan is in process at this very moment. There is always more! Scripture says, "Delight yourself in the Lord, and He will give you the desires of your heart." (Psalm 37:4).  The Hebrew word "delight" means to "stay pliable." We had no idea what the Lord was preparing for us on this journey. And we certainly had no idea the stories God would write along the way. But we have learned that there is always (so much!) more if we stay pliable! His power knows no limits… 
"Trust in the Lord and do good; Dwell in the land and cultivate faithfulness. Delight yourself in the Lord and He will give you the desires of your heart. Commit your way to the Lord; Trust also in Him and HE WILL DO IT."  Psalm 37:3-5
I wonder what the Lord will be writing on our pages a year from now?