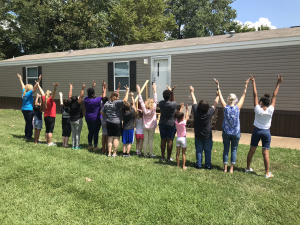 THIRTEEN beautiful children and some of their instructional assistants are shown here on Thursday, 8/20/2020, facing Victory for a photo after they finished eating lunch together. These children and adults (students and learning assistants) are involved in the virtual instructional program (VIP) for distance learners here in our local community and at Victory. We've just completed our first week of school!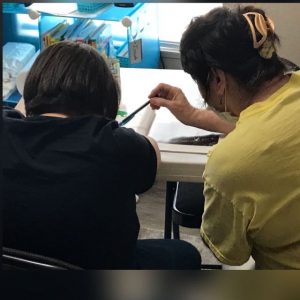 We are humbled to see God's provision and purposes unfold at Victory, although this week I admit I've been overwhelmed by the magnitude of it all. Overwhelmed by the technology involved. Overwhelmed by scheduling and communication with teachers and parents and volunteers and students. Overwhelmed by our need for human resources. Overwhelmed by the need for caution, keeping masks clean and hands clean, running air purifiers and sanitizing often. Overwhelmed by physical, spiritual, and emotional needs related to the children we serve. In the natural, I was completely overwhelmed. I'm sure teachers, administrators, and students everywhere are experiencing this same emotion.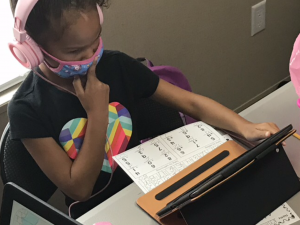 I am overwhelmed the most, however, by a LOVE that goes completely beyond all I could ever ask, think, or imagine. This LOVE beats them all, defeats them all! The presence of God in us, through us, for us, has overwhelmed everything else that is overwhelming. He gives peace in the chaos. He gives wisdom in uncertainty. He provides people, experienced teachers and loving volunteers, to participate and assist with the VIP at Victory. His love is powerful and palpable, while unfailingly whispering our name when things don't go as planned.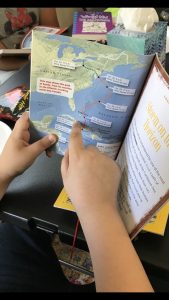 This week I was overwhelmed by the beautiful, glorious power of our amazing God. His presence, His love, His right-on-time provision has overwhelmed our overwhelming. He is so beautiful, so glorious. He is Provider, Way-maker, Miracle Worker, Promise Keeper, Light-in-the-darkness! The Lord is perfect, pure, powerful LOVE which never fails. This means we're not defined by our circumstances; we are refined by our circumstances.
We are on the ride of a lifetime, and we are not driving this car. Abide in Him. Delight in Him. Look to Him in every situation. Ask for wisdom! What we do for the least of these, we do for Him. What a privilege! He is doing an amazing new thing!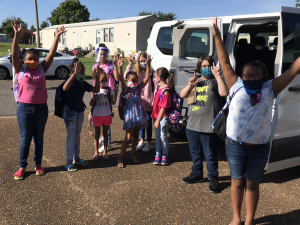 Our verse this week: "I press on for the prize of the upward call of God in Christ Jesus." Phil. 3:14.  YES!
The following video/worship song has been such an encouragement this week. copy and paste to your browser, then take a listen and a look and be OVERWHELMED…in a good way! Big Daddy Weave: Overwhelmed [Official Music Video]