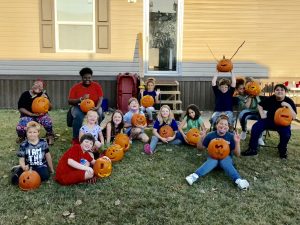 Every season is beautiful in its own way. But right now I am relishing our glorious transition into fall: spectacular colors on the trees, pumpkins to carve, crisp air, harvest time. We have had some fun with the pumpkin harvest, as you can see!
Jesus speaks of harvest in scripture. He sees people who are distressed, like sheep without a shepherd, and He is full of compassion. He says to His disciples, "The harvest is plentiful but the laborers are few. Therefore beseech  the Lord of the harvest to send out workers into his harvest." What a witness of the Lord's heart of love, and what an invitation to be a co-laborer with Him.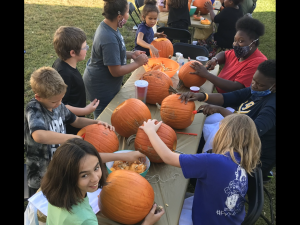 In another scripture, Ezekiel 47:12, we are told of  a harvest that has no seasonal boundaries. "By  the river on its bank, on one side and on the other, will grow all kinds of trees for food. Their leaves will not wither and their fruit will not fail.  They will bear every month because their water flows from the sanctuary, and their fruit will be for food and their leaves for healing."  The description offered here has become my earnest prayer.
Lord, let us and those we serve become like those trees –planted by streams of living water, drinking deep, producing fruit without fail in every season, having leaves that never wither, leaves for healing.
The process of becoming God's masterpiece always requires a deep cleaning-out of ALL the junk that keeps us from Him. But the Lord's invitation to become a new creation is truly amazing.
God is faithful to complete what He has begun in us. And when He is done He makes us shine like lights in a dark world.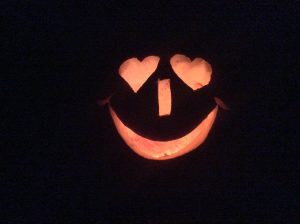 It's harvest time!…. Send us!